Interdisciplinary Learning Courses
Critical thinking in the face of fake news
This is not a subject, it is a challenge, an opportunity to question your beliefs, your perceptions, the information that surrounds you.
Yes, we will talk about fake news, post-truth, computational propaganda, deepfakes, lies, half-truths,
deceptions, misinformation and other propaganda techniques.
And above all, we will understand how they affect different professional areas and what we can do to face them. All this from a practical, enjoyable and, above all, useful approach.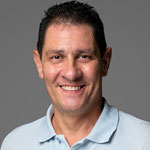 Professor of Critical thinking in the face of fake news
Antonio Vaquerizo Mariscal
Antonio Vaquerizo Mariscal es Doctor en Ciencias de la Información por la UCM (departamento de Historia de la Comunicación Social). Profesor de la Universidad Nebrija ("Teoría de la Comunicación", "Industrias de la Comunicación" y "Ética y Deontología de la Comunicación") investigador del Grupo Nebrija de Periodismo de análisis y anticipación (PAA) y Director y profesor del Máster en Periodismo y Retransmisiones Deportivas. A nivel docente es especialista en Historia del Periodismo y en las Teorías de la Comunicación aplicadas al ámbito periodístico. Periodista de dilatada carrera en empresas como Antena 3 Televisión, Telemadrid o Movistar+. Medios donde ha desarrollado su labor como redactor en las secciones de economía, nacional y deportes; reportero, editor, presentador y narrador deportivo.