Interdisciplinary Learning Courses
Global companies, the key is in intercultural communication
This course aims to reveal the keys to achieve good Intercultural Communication, for executives, diplomats, military, academics, or students who seek success living among various languages and cultures.
The ability for Intercultural Communication is the greatest challenge in today's global economy and will make the difference in achieving professional and personal success.
The methodology follows "Learning by doing" method, with the development of practical cases of Intercultural Communication problems and their subsequent representation and discussion in class. It promotes continuous interaction between students and their professor. The didactic approach is based on experiential learning, broadening the point of view and moving to action for change.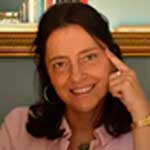 Professor of Global companies, the key is in intercultural communication
Ginevra Musicco
PhD in International Business Economics, Master's degree in Business Creation and Management MCDE and Bachelor's Degree in Modern Philology (5 languages), from the Complutense University of Madrid, certified by ICF (International Coach Federation), as Mentor Coach and Executive Coach in various business school and multinational companies, expert in Soft Skills, Managerial skills, Talent and Leadership Development, Senior HR Consultant, Trainer of Trainers and Executives, University Professor, Head of International Relations in several universities and multinational companies. She is the author of the first doctoral thesis in Spain on Coaching: "Coaching for Leadership in Humanist Business" (El Coaching para el Liderazgo en la Empresa Humanista).