Interdisciplinary Learning Courses
International Communication
This course has been designed not from a theoretical point of view, but from an actual review of facts, strengths and challenges of the world's most relevant media systems today.
We live in the Information Age, but that has been completely revolutionized by the new communication technologies: internet, social media, bloggers… they've all taken over traditional journalism and the way of broadcasting contents and news. They are dissolving our sense of boundaries, our national identities and how we perceive the world.
Somehow we are beginning to share a popular culture partly based on that of the West, which still dominates most digital contents.
From English being the communication language of the world, to the surge of other communication systems, the media in countries and regions such as Brazil, Russia, India, China, Africa and the Middle will be discussed and scrutinized to understand the origins and the future of this global communications network that covers the Earth.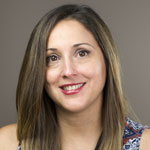 Professor of International Communication
Katia Garza Gerez
Katia Garza holds a Bachelor's degree in Communication Sciences and Audiovisual Communication and a Master´s degree in Advertising, Image and Corporate Identity. Over the years she's worked in several media enterprises in Mexico and Spain, including Communication Consulting Agencies and the Coca-Cola Company as a Communication executive. Due to her extensive academic experience abroad –which includes studies in the USA and France, she turned to the Education sector, where she has over 12 years of experience in teaching Business English and Communication-related subjects in the Spanish university system, as well as in public and private companies. She currently works as an Academic Coordinator at Nebrija University, where she's primarily in charge of developing custom-made programs and English-speaking courses for international students.