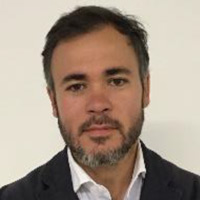 Borja Blanco Bello
Especialista de Negocio en BMW Ibérica (actual). Previamente: Delegado de Zona VO en BMW Ibérica. Consultor especialista en VO y remarketing en PRISMA AUTOMOCIÓN. Consultoría, desarrollo y consolidación de programas de VO en Red de Concesionarios; establecimiento de políticas comerciales y planes de marketing para VO y venta de vehículos de remarketing a los concesionarios, para proyectos BMW y KIA. Adjunto a Gerencia en negocio familiar, BLANCO VEHÍCULOS, S.L., concesionario oficial TOYOTA en Zaragoza. Licenciado en Derecho, Universidad de Zaragoza.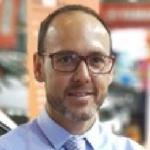 Celestino Boge Antúnez
Key Account Manager en DAPDA, especialista en venta online y formador en gestión de leads (actual). Previamente: MotorK Dealer Sales Manager. Comercial VN y Gestor de Contenidos digitales en Utrerawal (VOLKSWAGEN). Asesor Comercial VN en Cartuja Motor (SKODA), Grupo AVISA. Asesor Comercial VN y responsable de marketing digital en Tysa (FORD). Asesor Comercial Digital, Creador de contenidos y Gestor RRSS en Giralda Cars (PEUGEOT). Freelance Gestor de RRSS, y especialista en social selling. Licenciado en Derecho por la Universidad de Sevilla.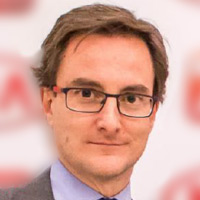 Álvaro García Robredo
Gerente de Logística (actual). Anteriormente Gerente Regional y Delegado de Zona Posventa, en todos los casos en KIA MOTORS IBERIA. Y tanto desde MSX INTERNATIONAL Techservices como ATISAE en cliente FORD ESPAÑA, como Especialista en Servicio dentro de Departamento de Marketing Posventa y como Delegado Motorcraft zona sur, respectivamente. Licenciado en Ciencias Químicas por la Universidad Autónoma de Madrid, y MBA por la EOI, Madrid, España.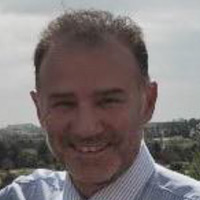 José Luis González Velázquez
Administrador y Gerente de ELECKAI, Concesionario Oficial Kia (actual). Previamente: CEO de IBERALCO GESTIÓN, S.L. Director General de Grupo BLENDIO (antes "Autogomas"). Director Gerente de concesionarios: Garbu Motor, Santon Oliva, Dédalo Motor, Edificio del Motor, Grupo Auriga, Auto da Vinci, y taller MOTOR DISCOUNT. Director de Operaciones en KIA MOTORS IBERIA, Adjunto a Consejero Delegado y CFO en KIA MOTORS ESPAÑA. Director Financiero de NORMETAL (MERCAPITAL). Jefe de Administración en TECNITRADE Automoción. Jefe Contabilidad en SACYR VALLERMOSO. Licenciado en Ciencias Económicas y Empresariales, Universidad Autónoma de Madrid.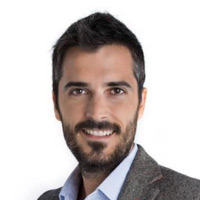 Alberto Hernández Bravo
CEO y Fundador de la agencia de marketing y publicidad El DESPACHO DE KOTLER. Marketer, consejero, consultor, project manager y director de agencia para organizaciones e individuales. Proyectos variados: gran consumo, automoción, deporte, moda, música, show business, turismo, alimentación, tecnología, blockchain, finanzas, organizaciones no gubernamentales y apuestas deportivas (actualidad). Previamente: Subdirector Pole Position Radio, en Capital Radio. Marketing Department, LCR Honda MotoGP Team. Asesor comercial en Concesión Oficial AUDI Motor Mirasierra y en Autostar, concesionario multimarca de vehículos de lujo. Grado Marketing and Business, Universidad Rey Juan Carlos.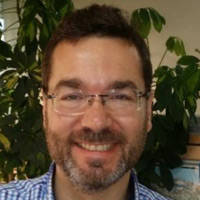 Juan Antonio Herrero Romero
Network Business Intelligence en IVECO (actual). Previamente: EMEA Network Development Project Manager at CNH Industrial. Responsable de Desarrollo de Red Iberia en NEW HOLLAND Agriculture. Delegado Posventa en Opel GENERAL MOTORS España, S.L.U. Responsable de Certificaciones en PEUGEOT España. Jefe de Oficina Técnica en Manufacturas LOEWE. Executive MBA por IE Business School, Madrid. Ingeniero Técnico Industrial, Universidad Carlos III. Ingeniero en Organización Industrial, Universidad Europea de Madrid.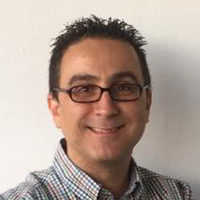 Luis Lagos del Río
Actualmente Consultor senior en PRISMA Especialistas en Automoción (actual), Consultoría y Formación para redes de concesionarios en áreas comercial y posventa (FORD, KIA, HYUNDAI, TOYOTA, FCA Group, PSA, FIRST-STOP, CONTINENTAL, etc). Lanzamiento de nuevos productos y servicios, en FIAT, TOYOTA, IVECO, etc … Formador senior (técnicas y procesos de venta, mercados particular y empresas). Coordinador de Mystery Shopping en venta y postventa (FORD) y de Auditoría de Estándares comerciales (KIA MOTORS IBERIA). Implementación de Link como software de gestión comercial y CRM para nuevos concesionarios y vendedores en FCA. Previamente: Director Informática en Industrias Ferram. Estudios de Ingeniería Técnica Informática por la Universidad Politécnica de Madrid, y Experto en Psicología del Coaching, UNED, Madrid.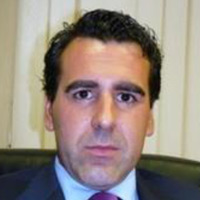 José Manuel López Montoya
Director Comercial MSI Sistemas de Inteligencia de Mercado (actual). Previamente: Gerente de Área en Grupo Drive Planet (propietaria de LIGIER y MICROCAR). Responsable Dept. Estudios y Sist. Previsión en MARKETING SYSTEMS. Executive MBA por EOI, Máster en Dirección de Marketing y Gestión Comercial por ESIC, y Licenciado en Dirección y Administración de Empresas por Centro Universitario Villanueva, Universidad Complutense de Madrid. Ponente y tertuliano en diferentes eventos del sector. Escribe artículos para medios especializados y generalistas.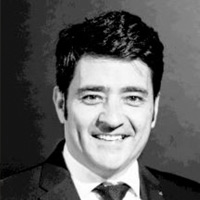 Enrique Lorenzana del Río
Head of Sales Europe, en GENESIS MOTOR EUROPE GmbH. (actual). Previamente: Head of Sales Europe en ASTON MARTIN LAGONDA Ltd. General Manager MASERATI Iberia. Head of Network Development en MASERATI Europe. Sales Area Manager en AUDI España. Sales Area Manager en KIA MOTORS ESPAÑA. Programa de Dirección General (PDG) en IESE Navarra. Licenciado en Derecho, Universidad Complutense de Madrid.

David Ortiz Durán
Aftersales Business Intelligence Analyst (actual). Previamente Area Manager Posventa, Responsable de Formación Técnica y Auditor de Garantías, en todos los casos en HYUNDAI Motor España. Especialista en implantación de procesos tanto de Calidad Cliente (6 steps), como de Venta Externa en red de concesionarios. Acreditación como implantador de Sistemas de Gestión LEAN /KAIZEN y competencias en diseño de cuadros de mando para gestión (interfaces DMS Serauto y Quiter). Master Técnico "Train the Trainer" por HYUNDAI Motor Europe GmbH. Técnico Superior Automoción por IES Carlos M. Rodríguez Valcárcel. Ingeniero Técnico Industrial Mecánico por Universidad Politécnica, Madrid.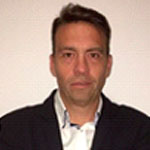 Miguel Ángel García Monge
Aftersales Operations Manager en HYUNDAI Motor España (actual). Previamente: Responsable Zona en Dept. Comercial, Hyundai Motor España. Consultor estratégico en HQ Consulting (sect. Autom., Salud y Químicos). Participante en CrowdLAb de Big data del Ayuntamiento Madrid. Co-creador del Informe Sectorial del Trabajo del Futuro (2019-2025), con Escuela de Negocios OSMOTIC. Colaborador de la Universidad Peruana de Ciencias Aplicadas en área Negocios y creación de curso "Adaptación de Modelos de Negocio en entornos VUCA". Formado en Bachelor in Business Administration por la Universidad de Conventry (UK) junto con la Universidad Europea (Madrid). Master en Business Administration por ThePowerMBA.