> Español
Training Course in Continuous Training Course for eTeachers
In order to offer online teaching of the highest quality
The digital world has broken many barriers, including those of teaching. Teachers face native digital students and need to be able to look at their classes as a digital product. With this course, you will be able to get the vision, skills and tools necessary to offer a learning experience of the highest quality.
Adapt to our new reality and become an e-learning teacher with Nebrija University's program on Continuous Training for eTeachers, taught by Professor Justo Hidalgo. Don't hesitate and be the e-teacher that your students need.
Leer +
The "Continuous Training Course for eTeachers" is the first academic program conceived and developed by Nebrija Global Campus, whose eLearning teaching-learning methodology has been highlighted as good practice by the UNESCO Chair.
Become an eLearning teacher, making the most of all the resources at your fingertips and with an innovative, open and updated vision of online teaching.
Read less
---
Degree recognized by the National Institute of Educational Technologies and Teacher Training (INTEF) of the Ministry of Education and Vocational Training.

Program Information
Aimed at:
Education professionals who wish to train in eLearning and blearning education
Teachers, education professionals and students in the educational field
Training area:
Technological learning environments
eLearning and blearning methodologies
Adaptive and collaborative learning models
Resources and virtual tools
Constructive communication
Critical thinking and innovation
Includes: Course content, tutoring, facilitation, individual and collaborative activities, forums and debates.
Campus: Virtual campus.
Objectives:
Train teachers for eLearning teaching
Acquire digital skills based on a practical learning pedagogy (learning by doing)
Use resources and tools for online teaching
Implement an online course development model based on digital products and services
Know educational trends in the online field and discuss them critically
Methodology:
This program has been designed with an eminently practical approach. The student has at his disposal different units of content, teacher videos, activities, forums and debates, emphasizing topics of special interest such as gamification, learning analytics and peer grading, among others.
The student works autonomously, without being subject to synchronous schedules or sessions. Tutoring and facilitation by the teacher is available through videoconferences and formative evaluations (self-assessments and activities), with their respective qualitative and quantitative feedback.
The student is offered the possibility of knowing and using a wide range of tools and resources for creating and publishing content, communication and collaboration, immediately applicable in their teaching performance.                                     
Curricular design
Learning unit
Content
Module 1: Curricular design:


50 hours

• UD1: Introduction.
• UD2: Definition of person.
• UD3: Value proposition: student.
• UD4: Value proposition: teacher.
• UD5: Methodologies and potentialities.
Module 2: Didactic resources:


45 hours

• UD6: Storyboarding.
• UD7: Content creation tools.
• UD8: Collaboration Tools.
Module 3: Monitoring and evaluation:


45 hours

• UD9: Evaluation and feedback.
• UD10. Project Portfolio.
• UD11: Conclusions and portfolio presentation
---
Introduction Video to the Continuous Training Course for eTeachers
---
Testimonials
Justo Hidalgo

Professor of the eTeacher course This is one of the most challenging courses of my teaching career. From the beginning it was clear that the course was going to be, as the English-speakers say, very hands-on, creating quality products and services that solve real problems. This leads me to propose a key question: can a higher education course be considered a digital product? This question may raise some eyebrows in wonder and disbelief, but this approach puts the student at the center of our universe. Throughout these weeks you can create the course of your dreams, designing the archetypal student, the methodology, the technologies and putting it into practice by recording and editing flipped classes.
Link to the Global Campus Blog article
Gloria Zarzuelo

Student of the eTeacher course Although I did not have a preconceived idea about the course (I only knew that I wanted to advance my training as an online teacher), its approach as a digital product has surprised me. I have been able to "play around" with different tools (content and collaboration generation, from making a storyboard to video clips, rubrics and textual analysis of messages, to reaching gamification, healing and neuroscience.
It has been an amazing experience! Now I want to apply all this to my in-person classes: flipped classroom, classroom games, rubrics…
It has been an amazing experience!
Link to the Global Campus Blog article
Fernando Díez Estella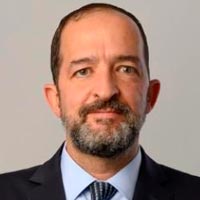 Student of the eTeacher course I was especially struck by the energy that the course professor, Justo Hidalgo, immediately gave to the different sessions and activities, whom I would like to once again congratulate him on how he taught us, the videoclips he uploaded weekly in the Virtual Campus for viewing, and thank him for the amount of substantial materials whose reading or viewing made us reflect. It was quite a discovery! I did not know that there were so many tools in digital environments to encourage debate, share work, create forums, presentations, even record and easily edit videos, and all kinds of audiovisual material.
Link to the Global Campus Blog article