Presidente
President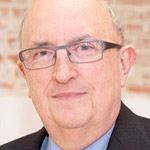 D. Juan Pí Llorens
Consejero del BBVA
Representante del Patronato en el Consejo Rector de la Universidad Advisor of BBVA
Representative of the Board of Trustees in the University's Governing Council
Honorary President
Presidente de Honor
D. Antonio Garrigues Walker
Presidente de Honor de Garrigues Abogados y Asesores Tributarios Honorary President of Garrigues Abogados y Asesores Tributarios
Vicepresidentes
Vice-presidents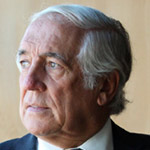 D. Carlos Espinosa de los Monteros
Presidente Fraternidad-Muprespa
Ex Alto Comisionado del Gobierno para la Marca España President of the Fraternidad-Muprespa
Former High Commissioner of the Government for the Spain Brand

D. José Marina Torres
Catedrático de Filosofía
Presidente de la Universidad de Padres Associate Professor of Philosophy
President of Parents University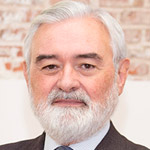 D. Darío Villanueva Prieto
Catedrático de Teoría de la Literatura
Director de la Real Academia Española (2014-2018) Professor of Theory of Literature
Director of the Royal Spanish Academy (2014-2018)
Secretario
Secretary

D. José Luis Cobo Aragoneses
Secretario del Consejo Rector de la Universidad
Socio del bufete ILP Abogados Secretary of the Governing Council of the University
Partner of the law firm ILP Abogados
Vocales
Spokesperson

D. Jesús Abad Pérez
Vocal del Consejo Rector de la Universidad Spokesperson of the Governing Council of the University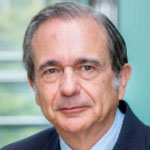 D. Antonio Abril Abadín
Presidente de la Conferencia de Consejos Sociales de las Universidades Españolas
Secretario General y del Consejo de Inditex, S.A. President of the Conference of Social Councils of Spanish Universities
General and Board Secretary of Inditex, S.A.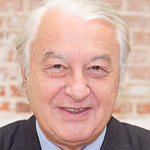 D. Ladislao de Arriba Azcona
Presidente de Tecnocom
Presidente de Estudio de Comunicación President of Tecnocom
President of Estudio de Comunicación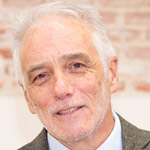 D. Pedro de Silva Cienfuegos-Jovellanos
Abogado
Expresidente del Principado de Asturias Lawyer
Former President of the Principality of Asturias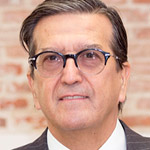 D. Enrique de Ybarra e Ybarra
Presidente de EL CORREO President of EL CORREO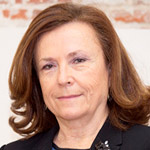 Dª. Aurora Egido
Catedrática de Literatura Española
Secretaria de la Real Academia Española Associate Professor of Spanish Literature
Secretary of the Royal Spanish Academy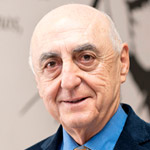 D. Ignacio Escribano Sáez
Coordinador de Desarrollo Inmobiliario UNNE UNNE Real Estate Development Coordinator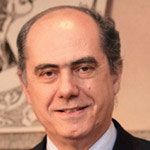 D. Senén Florensa Palau
Embajador Representante de España ante Naciones Unidas y los Organismos Internacionales con sede en Viena
Presidente Ejecutivo del Instituto Europeo del Mediterráneo (IEMed) Ambassador Representative of Spain to the United Nations and International Organizations based in Vienna
Executive President of the European Institute of the Mediterranean (IEMed)
D. Pedro R. García Barreno
Académico de la Real Academia Española
Académico de la Real Academia de Ciencias Exactas, Físicas y Naturales Academician of the Royal Spanish Academy
Academician of the Royal Academy of Exact, Physical and Natural Sciences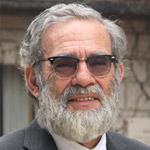 D. José Jesús Gómez Asencio
Catedrático de Lengua Española
Profesor Magistral del Doctorado en Lenguas Aplicadas Professor of Spanish Language
Master Professor of the Doctorate in Applied Languages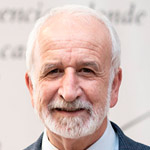 D. Salvador Gutiérrez Ordóñez
Catedrático de Lingüística General
Miembro de la Real Academia Española Professor of General Linguistics
Member of the Royal Spanish Academy
Dª. Kareen Hatchwell Altaras
Vicepresidenta del Grupo Excem Vice President of the Excem Group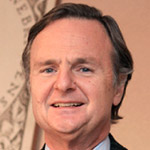 D. Ricardo Martí Fluxá
Presidente de ITP (Industria de Turbo Propulsores, S.A.)
Exsecretario de Estado de Seguridad President of ITP (Industria de Turbo Propulsores, S.A.)
Former Secretary of State for Security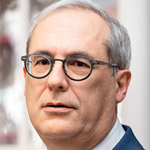 D. Gregorio Martínez Garrido
Gerente Operaciones. D.G. Seguridad Corporativa ACCIONA COO. General Director Corporate Security ACCIONA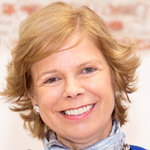 Dª. Belén Moreno de los Ríos Álvarez de Toledo
Profesora de Lengua Española
Fundadora del Centro de Estudios Hispánicos Professor of Spanish Language
Founder of the Center for Hispanic Studies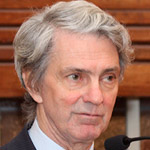 D. Eduardo Montes Pérez
Expresidente de Siemens España Former President of Siemens Spain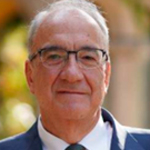 D. José Muñiz Fernández
Catedrático de Psicometría de la Universidad de Oviedo
Ex Decano de la Facultad de Psicología de la Universidad de Oviedo Professor of Psychometrics at the University of Oviedo
Former Dean of the Faculty of Psychology of the University of Oviedo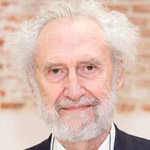 D. Víctor Pérez-Díaz
Catedrático de Sociología
Director de ASP Gabinete de Estudios, S.L. Professor of Sociology
Director of ASP Gabinete de Estudios, S.L.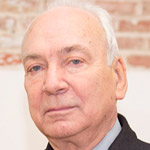 D. Francisco Rodríguez García
Presidente de Industrias Lácteas Asturianas, S.A. (Reny Picot) President of Industrias Lácteas Asturianas, S.A. (Reny Picot)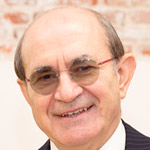 D. José Luis Rodríguez García
Presidente de Nueva Economía Fórum President of New Economy Forum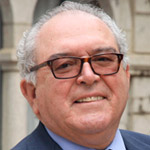 D. Eduardo Serra Rexach
Presidente de la Fundación Transforma España President of Fundación Transforma España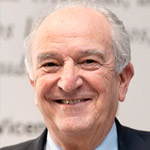 D. Javier Solano Rodríguez-Losada
Director General Aguas de Mondariz
Ex Vicepresidente Instituto de Empresa General Director of Aguas de Mondariz
Former Vice President of Instituto de Empresa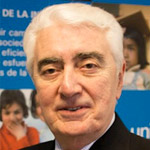 D. Gustavo Suárez Pertierra
Presidente de UNICEF
Exministro de Defensa y de Educación ​​President of UNICEF
Former Minister of Defense and Education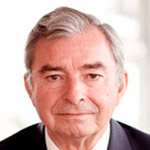 D. Javier Vega de Seoane
Presidente de DKV Seguros
Ex Presidente del Círculo de Empresarios President of DKV insurance
Former President of the Circle of Businessmen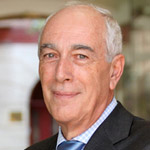 D. Manuel Villa-Cellino
Presidente del Consejo Rector de la Universidad President of the Governing Council of the University
---