> Español
Expert Appraiser of Works of Art and Antiques
Read +
Summary
Preferred Access Profile: Art Historians, Graduates in Geography and History or Philosophy and Humanities, Specialists in Art History, Graduates in other specialties with an official Master's degree in Art. Up to 30% of total students are non-university graduates with professional experience. No admission tests.
Degree name: Expert Appraiser of Works of Art and Antiques.
Degree type:University's own degree..
Department responsible for the program: Art Department. Fine Arts Section.
Collaborating Entity:Professional Association of Graduates and Doctors of Madrid.
Where it is taught:
Nebrija Global Campus: virtual classroom.
Madrid-Princesa Campus:
C/ Sta. Cruz de Marcenado, 27, Madrid
(Metro Princesa)
Dates for the course:
Starting date: October End date for in-person classes: January Submission of assignments: February
Duration: 16 weeks for the class attendance modality (Friday afternoon and Saturday morning)
Academic year in was implemented:February 2013
Modality: Blended.
Languages:Spanish
LNebrija University received the favorable report from the Internal Quality Assurance System (IQAS) of ANECA in 2011, and whose procedure and manuals are detailed in System .Documents of the Internal Quality Assurance.
Read Less
This Degree seeks to introduce the participant in the essential aspects of the appraisal of works of art and antiques, from the introduction to the different areas of cataloging of pieces (materials, techniques, marking system, typology, etc.), to the preparation of the expert report and aspects of the intervention in judicial proceedings, through the different methodologies with which to address the assessment of the pieces.
The quality of the faculty and the collaboration of institutions such as the Granados Collection allow access to first-class pieces and learning from the best professionals in the sector.
Aimed at:
The course is aimed at professionals from different fields interested in broadening their training in this field by strengthening their preparation in the following professional activities:
Intervention in judicial proceedings as an expert by judicial or party designation.
Advice and consultancy.
Auction houses.
Insurance.
Blended modality
The blended methodology combines distance learning for the most theoretical subjects, reserving class attendance training, in a convenient schedule, for focusing on the recognition of the pieces and the cataloging.
In the subjects taught online, a proven methodology is used that incorporates the reading of texts, carrying out self-assessment exercises, chats and tutorials, practical exercises with personalized correction, etc.
The class attendance subjects face specific examples of cataloging of paintings, jewelry, sculptures, decorative arts... addressing the appropriate pricing criteria in each case.
Recognitions
Those students with previous university education and/or professional experience can request a study of recognition of subjects without cost or commitment. According to RD 861/2010, credits may be recognized:
For those subjects that have been previously studied in other official University degrees.
The credits taken in other official higher education courses (artistic, sports or higher training cycles).
Credits taken in university degrees.
Credits for accredited work and professional experience may be recognized provided that this experience is related to the competences inherent to each subject. It has a maximum limit for criteria 3 and 4 of 15% of the total ECTS credits of the Expert course.
Of the 21 ECTS credits of the Expert course, 9 ECTS credits may be recognized as part of the Master's Degree in Art Market.
Certification
Nebrija University's Own Degree. Recognized by the Professional Association of Doctors and Graduates of Madrid.
---
Course program
Class attendance subjects
10 ECTS
3 ECTS | Decorative Arts 1
3 ECTS | Painting and sculpture
4 ECTS | Decorative Arts 2
Blended and distance learning subject
11 ECTS
3 ECTS | Appraisal techniques
4 ECTS | Artistic techniques
4 ECTS | The appraisal expert in judicial proceedings
---
Profesores
Professors

Diana Angoso de Guzmán
Coordinadora del Título de Experto Tasador en Obras de Arte y Antigüedades
Coordinadora del Máster en Mercado de Arte y Gestión de Empresas Relacionadas
Profesora de Técnicas Artísticas
Coordinator of the Degree in Expert Appraiser of Works of Art and Antiques
Coordinator of the Master's Degree in Art Market and Management of Related Companies
Professor of Artistic Techniques
Licenciada en Historia del Arte por la U. Complutense de Madrid, DEA en Historia del Arte Contemporáneo y Diplomada en Restauración de pintura por el Istituto per l'Arte e il Restauro de Florencia. Co-autora de los libros didácticos Las Técnicas Artísticas en el Museo Thyssen-Bornemisza (Akal, 2006).
José Ignacio Abeijón
Profesor de Técnicas de Tasación
Professor of Appraisal Techniques
Licenciado en Historia del Arte por la U. Complutense de Madrid.
Desde 1997 trabaja como subdirector en la galería Guillermo de Osma, de Madrid, especializada en vanguardias españolas.
Es autor de numerosos artículos y comisario de exposiciones.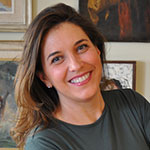 Julia Betancor
Profesora de Análisis de técnicas
Techniques Analysis Professor
Conservadora de arte y Gestión de colecciones Head of Art Conservación Colección Solo. Recibe su licenciatura en Bellas Artes D.E.A y doctorando en Conservación y Restau- ración de pintura UCM. Realiza sus prácticas en MNCARS y es primera promoción de l Máster de peritaciones por la antigua Escuela de A &A Madrid. Colecciones de Europa y América son sus principales clientes como conserva dora al igual que para l as principales ferias de arte contempor á neo Ha trabajado como con- s ervadora en Palacio Rea l, Patrimonio Nacional) y en praxis privada para Hamish De- war's FAC Estudio en Londres durante una década. Lidera proyectos de recupera- ción, conservación y prevención para órdenes religiosas, iglesias y catedrales, en es- pecial para la Compañía de Jesús Coordina Time Base Media Art conservation ON- KAOS Lab. Desarrolla planes emergencias y recuperación ante desastre s d el patrimonio cultural y artístico para Cultura en la Junta de CyL C ontinúa su aprendizaje a través de seminarios profesionales para mantenerse actua- lizada en la nueva ciencia aplicada el cuidado de colecciones y la diagnosis multi espectral. Es cofundadora de fortheloveofart.com, y podcast Por Amor al Arte Conferenciante habitual, y participa ción en seminarios, y reuniones internacionales Miembro del Insti- tuto Americano de Conservación AIC FAIC, IIC e ICOM CC y del Comité del Ge IIC
María Blanco
Profesora de cerámica
Ceramics professor
Licenciada en Historia del Arte por la U. Complutense de Madrid.
Socia Directora de Art&Pricing, consultoría de arte.
Gestora de la colección artística de Agencia Española de Cooperación Internacional y para el desarrollo.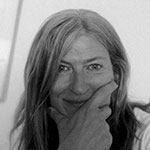 Elisa D´Ors
Profesora de Pintura
Painting teacher
Licenciada en Derecho por la Universidad de Navarra, y diplomada en Arte y Antigüedades por La Escuela de Arte y Antigüedades de Madrid. Después de dos años en Fernando Durán como catalogadora, formó parte del equipo fundador de Alcalá Subastas, donde desarrolló su actividad hasta 2016, siempre dentro del ámbito de la pintura antigua, especializándose en pintura española y colonial. Entre 2006 y 2012 impartió Reconocimiento de Pintura Antigua en el Máster de Mercado del Arte y Gestión de Empresas Relacionadas de la Universidad Antonio de Nebrija. En 2017 realizó Zurbarán Digital , Corpus Documental de Zurbarán para el Centro de Estudios Europa Hispánica. Desde octubre de 2017 hasta julio de 2018 fue conservadora de la Colección Colomer de dibujo antiguo, ocupándose de la instalación y catalogación de la colección. Actualmente imparte un curso de Claves Culturales en el Instituto Core Curriculum, Universidad de Navarra.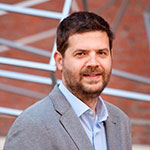 Luciano Delgado
Profesor de El perito tasado en procesos judiciales
Professor of The appraisal expert in judicial proceedings
Licenciado en Derecho por la U. Complutense de Madrid. Máster en Mercado de Arte por la U. Nebrija.
Perito Judicial de obras de arte y Abogado ejerciente. Socio fundador de la empresa ART VALUE PROJECT.
Colaborador de la empresa ARTE-LAB S.L. Gestor de la Fundación Cultural Ake Ehrenberg.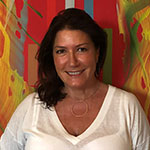 Dolores Durán Úcar
Profesora de Escultura
Sculpture Professor
Doctora en Historia del Arte y Cultura Visual por la Universidad Autónoma de Madrid. Comisaria de exposiciones y crítica de arte. Desde 1993 dirige una empresa dedicada a la asesoría cultural y especializada en el comisariado y coordinación de exposiciones internacionales, catalogación de colecciones de arte públicas y privadas, edición de publicaciones y cursos sobre arte. Es autora, entre otros, de La estética del exceso, en En torno al Art Brut, Círculo de Bellas Artes de Madrid, Ediciones Arte y Estética, 2007; Desastres de la guerra, desastres contemporáneos Francisco de Goya y Jakes and Dinos Chapman, en Goya grabador. Precursor del Arte Contemporáneo, Museo Goya, Zaragoza, 2017; y del Catálogo Razonado del escultor Pablo Serrano, Fundación Azcona-Gobierno de Aragón, 2017.

Cinta Krahe
Profesora de Arte oriental
Oriental art professor
Doctora por la Universidad de Leiden (Holanda).
Máster en Arte y Arqueología de China por SOAS (School of Oriental and African Studies, Universidad de Londres).
Miembro del grupo de investigación Asia de la Universidad Complutense de Madrid. Es miembro del comité de expertos de Feriarte y de la Fira de Antiguitats de Barcelona.

Pablo Melendo
Profesor de Joyas
Jewelry professor
Licenciado en Derecho.
Consultor privado con un profundo conocimiento del mercado español e internacional, especialmente en campo de las Artes Decorativas.
Ha sido Director de Arte de Christie's España y Consejero Delegado de Sotheby's España.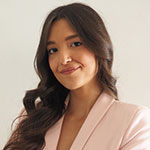 Paula Narros Castilla
Coordinadora del Título de Experto Tasador en Obras de Arte y Antigüedades.
Coordinator of the Title of Expert Appraiser in Works of Art and Antiques.
Graduada en Historia del Arte por la Universidad Autónoma de Madrid y Máster en Mercado de Arte y Gestión de Empresas Relacionadas por la Universidad Nebrija. En su carrera profesional ha realizado colaboraciones en numerosas empresas e instituciones destacando su participación en la gestión de la exposición "Corazón, pulmones, hígado" del Centro de Residencias Artísticas de Matadero, así como en la gestión del catálogo razonado. Participó como guía de profesionales y empresas durante la pasada edición de ARCO Madrid. En 2019 formó parte del grupo de comisariado de la exposición Feitizo, el poder de los objetos, que se realizó en el Centro Cultural Galileo. Así mismo, es socia de la empresa de comunicación Train & Talk.

Margarita Pérez Grande
Profesora de Platería
Silver-smithing professor
Licenciada en Historia del Arte por la U. Complutense de Madrid.
Profesora en la Escuela de Arte y Antigüedades de Madrid (1989-2011) y en el Máster de Tasación de la Universidad de Alcalá de Henares (2003-2011).
Autora de dos libros y diversos artículos, en la actualidad realiza el catálogo del I. Valencia de d. Juan.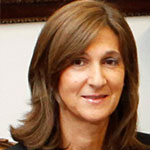 Begoña Valdivielso
Profesora de mueble
Furniture professor
Licenciada en Geografía e Historia, sección Historia del Arte, por la Universidad de Navarra.
Diplomada en Tasación y Catalogación de Obras de Arte en la Escuela de Anticuarios, en el Centro Español de Nuevas Profesiones de Madrid. (1986-1989).
Desarrolla su carrera profesional vinculada al mundo del Arte dedicada al mercado del arte en el sector de las subastas, en Sala Retiro de Madrid desde 1998.