Ángela María Gaitán Navarro
Academic Coordinator at the School of International Relations at the Military School for Cadets in Colombia
"I took the Master's Degree in Security and Defense, through the distance learning modality, and I am really very happy with the decision to have chosen the Antonio Nebrija University to broaden my knowledge, which has allowed me to grow professionally. It was a satisfactory experience and I recommend it. I am currently working as an Academic coordinator at the School of International Relations at the Military School for Cadets in Colombia
"
Verónica Briseida Batalla Centenera
Security Consultant at Prosegur for clients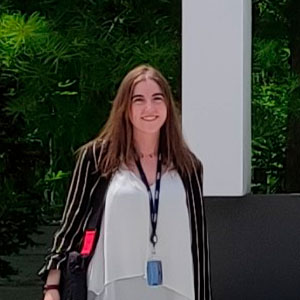 "Thanks to the Master's Degree in Security and Defense, I was able to obtain a broader and more specific view of the world of security and defense, taking into account the importance of diplomacy and international relations. I would highlight that, despite being a distance learning master's degree, the best thing is the closeness with the professors; many of them are very involved in modifying their syllabi based on the students' interests, and offered us a more real view of how to deal with the problems that we may encounter upon entering the working world.
"
Erica Miranda Ortiz
---
Armed Forces Officer, United States
"A year ago, I was offered the opportunity to study for a Master's Degree in Security and Defense with Nebrija University in the in-person modality, taught in conjunction with the General Staff course at the Advanced School of the Armed Forces of Spain. Today I am very satisfied and proud to have made that decision, and to have met good colleagues and excellent professors. The knowledge I acquired will allow me to orient myself in the future and to be able to perform as a professional.
"
Javier de la Uz
Doctoral student in Security, Analysis and Conflict Resolution at Nebrija University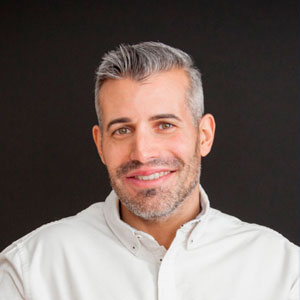 "The Master's Degree in Security and Defense at Nebrija University has allowed me to understand in a more profound way different aspects related not only to security, but also to geopolitics and international relations and, in addition, it has motivated me to continue my studies in this field through a doctoral program. I definitely recommend it, not only because of its content, but also because of its teaching staff, which combines a solid academic background with extensive professional experience.
"
Jorge Negri Roldán
---
Municipal Police of Madrid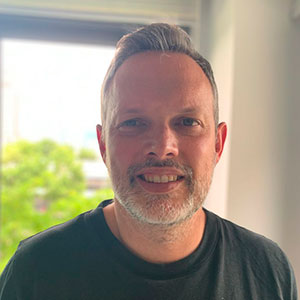 "The Master's Degree in Security and Defense has met all of my expectations. Honestly, I was not very sure about how it was going to be carried out through the online modality, but I can say that it has provided me with a lot of knowledge about Security and Defense. I would like to thank my tutor Andrea Marica for her constant work and her invaluable help throughout the academic year.
"