Almudena González del Valle
Almudena González del Valle Brena se doctoró la University of Westminster (CAMRI) (UK) con una tesis en regulación del audiovisual en la Unión Europea. Se interesa por las políticas públicas europeas, es especial de los sistemas audiovisuales. Obtuvo un M.A. in Communications en Annenberg School of Communications, (U. of Pennsylvania, US), y es licenciada en CCEE (E-2) en U.P. Comillas. Está acreditada por ACAP como profesor contratado doctor y profesor de universidad privada. Durante más de 10 años ha enseñado en universidades españolas e inglesas, tanto presencial como online. Ha publicado ampliamente en el ámbito de la regulación europea del audiovisual como en el campo de la comunicación corporativa en Europa, aunando ambos intereses académicos (Communicating CSR to a Cynical Public" en MIT Sloan Management Review (2013); A Reflection on European Regulation of Children Television, Communications Review (2013). También investiga sobre políticas de cine europeo e identidad europea. En enero de 2014 comenzó su docencia en la Facultad de Ciencias Humanas y Sociales, impartiendo "Estudios Regionales: Europa" y "European History of the 20th century", "Public Relations and Advertising" "Theory of Communication".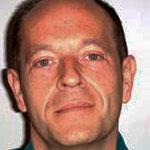 Juan Manuel Goig Martínez
Juan Manuel Goig Martínez, Catedrático de Derecho Constitucional. Especialista en Derecho Constitucional Comparado y Derecho Político Iberoamericano. Es experto en derecho de extranjeria. Sus principales líneas de investigación son: derechos y libertades; Justicia Constitucional; protección de menores; multiculturalidad, inmigración y políticas de integración.
Siraj Shaikh
Siraj Ahmed Shaikh is Professor of Systems Security at the Centre for Transport and Mobility Research at Coventry University, where he leads the Cyber Security Group involved in automotive and transport security.
From February 2015 till May 2016, he was seconded to the Knowledge Transfer Network (KTN), which is the innovation network in Britain. He served as cyber security lead for the KTN coordinating activities across academia, industry and national policy. From March 2015 till March 2016, he was also seconded to HORIBA MIRA, as part of the Royal Academy of Engineering's industrial secondment scheme.
In 2016, Siraj co-founded CyberOwl, which is a VC-backed commercial venture involved in developing early warning system for cyber threats, cyber-physical platform health and prognostics. CyberOwl is currently part of the UK's 1st GCHQ Cyber Accelerator.
Siraj is currently involved in the EPSRC-Funded project "ECSEPA", jointly with Cardiff University, investigating evidence-based policy-making for cyber security, working with policy partners including UK's GCHQ/NCSC and FCO. Siraj has been involved in research, development and evaluation of large-scale distributed secure systems for over seventeen years. His doctoral and post-doctoral research involved design and verification of security and safety-critical systems. He was recently involved in an EPSRC-Funded research project investigating collusion attacks on smart phone platforms. Led by City University (UK), it also involved Swansea University (UK) and Intel Security as an industrial partner.
From 2013 to 2014, he investigated safety data modelling for the UK Rail Industry, funded by the RSSB. From 2011 to 2013, he was involved with the development of an intelligent control and guidance system for unmanned logistics vehicles for unmanned distribution capability. This work was funded by the Ministry of Defence (MoD) of UK over two phased projects, and jointly led by Siraj and Prof. Dobrila Petrovic.
From 2010 to 2012, he worked with the transport and logistics sector in the UK investigating efficient and reliable supply chain networks for consignment delivery. This initiative was led by Ricardo and funded by Technology Strategy Board (TSB) and EPSRC.
In 2011, he participated in the Pairing Scheme by The Royal Society of UK, as part of which he worked with Civil Servants at the Foreign and Commonwealth Office (FCO). In 2010, he served as a EPSRC-Funded Policy Fellow to the Department of Environment, Food and Rural Affairs (Defra) of Her Majesty's Government (HMG), advising on secure storage and transmission of data from field-based rapid diagnostics devices.
From 2007 to 2009, he worked as a Research Fellow at Cranfield University, at the Defence Academy of the United Kingdom, and from 2006 to 2007 as a Postdoctoral Research Fellow at the International Institute of Software Technology of the United Nations University, Macau SAR China. Prior to academia he worked in the industry developing smart-card based access control systems for use by HMG.
He is the Vice-Chair for the International Federation for Information Processing (IFIP) Technical Committee 6 on Communication Systems, and also a member of the Developing Countries Support Committee (DCSC) of IFIP.
His paper titled "A Deployment Value Model for Intrusion Detection Sensors" won the Best Paper Award at the 3rd International Conference on Information Security and Assurance (ISA 2009), held in Seoul, Korea in 2009.
He has over eighty peer-reviewed research publications and has successfully supervised three Doctoral and two MRes students to completion. He is a Chartered Fellow of BCS and also Chartered Scientist (CSci).
He has served on the Program Committee (PC) for several conferences and has been the PC Co-chair for the 3rd, 4th, 6th and 8th International Workshop on Foundations and Techniques for Open Source Software Certification (OpenCert) in 2009, 2010, 2012 and 2014 respectively. He has co-edited a special issue of the journal 'Science of Computing Programming' for selected contributions from the OpenCert workshops (2014).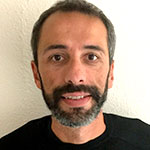 José Antonio Hinojosa Poveda
Licenciado en Psicología y Doctor en Neurociencia por la Universidad Autónoma de Madrid. Acreditado como Profesor Titular en Psicología(ANECA, 2018), es profesor contratado doctor en la Universidad Complutense de Madrid. Su investigación ha sido financiada mediante la concesión de cinco proyectos de investigación por parte de distintos ministerios y organismos oficiales, de los que he sido investigador principal. Desde el año 2013 coordina el grupo de investigación denominado "Affective Neurolinguistics and Cognition".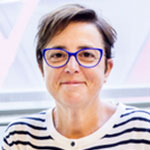 Caterina García Segura
Caterina García Segura es Catedrática de Relaciones Internacionales en la Universitat Pompeu Fabra. Se doctoró en Ciencia Política y de la Administración por la UAB. Es vicedecana de la Facultad de Ciencias Políticas de la UPF. Es miembro del Comité científico del IBEI y del consejo asesor de Casa Asia. Forma parte de varios Consejos de Redacción o consejos editoriales de revistas especializadas y colecciones de working papers (Revista Española de Derecho Internacional, Revista Electrónica de Relaciones Internacionales, Revista Tempo Exterior. Working Papers del ICIP (Institut Català Internacional per la Pau), Working papers del IBEI). Sus principales líneas de investigación son la Teoría de la Relaciones Internacionales (EPI, orden internacional, actores no estatales, seguridad humana), los Estudios de Asia Oriental (regionalismo, seguridad energética, conflictividad marítima) y el análisis de la política exterior (española, estadounidense, japonesa).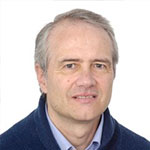 Javier Roldán Barbero
Nacido en Granada en 1961, se formó como estudiante y profesor en la Facultad de Derecho de su Universidad. Tesis doctoral en 1989 con la máxima calificación sobre "La Comunidad Europea y los convenios de Lomé: el Stabex". Entre 1989 y 1992 es Vicedecano de su Facultad. En el curso 1992-93 se traslada a la Universidad de Almería, en la que obtiene la cátedra de Derecho internacional público y Relaciones internacionales en 1995. Permanece en esta universidad, de cuyo departamento de Derecho público fue director, hasta el curso 2002-2003, cuando retorna como catedrático a la Universidad de Granada. Docente siempre a dedicación plena y de una pluralidad de materias en enseñanzas oficiales, obtiene en 2009 el Premio de Excelencia Docente de la Universidad de Granada. En materia de investigación, ha sido el tercer autor más citado según la lista In Recj, en la que aparece con el índice H de 4. Tiene concedidos 5 sexenios de investigación. Ha dirigido 4 tesis doctorales con la máxima calificación, y dirige en la actualidad otras 3 más. Ha sido asimismo investigador principal en el Centro Mixto Universidad de Granada-Ejército de Tierra y ha formado parte del Comité de Expertos que ha elaborado la nueva Estrategia de Seguridad Nacional en España, adoptada en 2017. Ha ampliado estudios, principalmente, en la Universidad Libre de Bruselas, en la Academia de Derecho Internacional de La Haya, en el Instituto Universitario de Florencia, en la Universidad de Ginebra, en la Universidad de París X-Nanterre y en la Universidad de París II. Ha impartido más de doscientas conferencias en centros de España y del extranjero (incluidos Florida, París o Ginebra). Es autor de más de un centenar de publicaciones sobre cuestiones muy variadas del Derecho internacional y del Derecho Europeo. Ha publicado como autor único 4 libros: "La Comunidad Europea y los Convenios de Lomé: el Stabex" (1990); "Democracia y Derecho internacional (1994); "Ensayo sobre el Derecho internacional público" (1996) y "Las relaciones exteriores de España" (2001). Como director y coautor ha publicado "La nueva política de seguridad y defensa en Europa" (2011) y "La seguridad nacional de España: un enfoque geoestratégico" (2017). Como codirector y coautor ha publicado "El estatuto de las fuerzas armadas españolas en el extranjero" (2008) y "Derecho internacional económico" (2010). Entre su centenar de artículos figuran trabajos sobre derechos humanos, democracia, mantenimiento de la paz internacional, relaciones exteriores de la Unión Europea, jurisprudencia internacional y europea, relaciones entre el Derecho internacional y el Derecho de la UE, relaciones entre el Derecho de la UE y el derecho interno español, las instituciones de la UE, aplicación territorial del Derecho, los principios de la ONU, derecho del mar, cooperación internacional para el desarrollo, la costumbre internacional, tratados y actos de organizaciones internacionales, el consentimiento y la soberanía del Estado, etc.

Natividad Fernández Sola
Natividad Fernández Sola es en la actualidad titular de la Cátedra Príncipe de Asturias en la Universidad de Georgetown y Catedrática de Derecho Internacional Público y Relaciones Internacionales de la Universidad de Zaragoza. Especialidades en Derecho internacional y europeo (relaciones exteriores de la UE) que lleva a tres años de profesora del máster de Derecho comunitario de la Universidad de Toulouse; y dos años como Visiting Professor en la Higher School of Economics, Moscow como profesora de grado y de máster en estudios europeos. Diplomada del European College of Defence, High Level Course on Common Security and Defence Policy, 2011. Especialidad en Política Exterior y de Seguridad Común de la UE desde 2001, que permite servicios especiales en la Dirección de asuntos estratégicos y de seguridad del Ministerio de Defensa español. Otra actividad docente en otras universidades europeas, latinoamericanas y africanas. Reconocimiento de cinco tramos de actividad docente por la Universidad de Zaragoza. Actividad investigadora: Becaria del Plan FPU, 1985-1988. Estancias de investigación: Stage en la Dirección de Derechos Humanos del Consejo de Europa, 1988; Centre d'Etude et de Recherche de l'Académie de Droit International de La Haye; sesión 1991, becada por la Académie; Council of the European Union, Bruselas, 2001; Visiting Researcher, Department of Government, Georgetown University, 2009, con beca de movilidad de profesorado, Gobierno de Aragón. Participación en un proyecto de la Universidad de Zaragoza, tres del Gobierno de Aragón, cuatro proyectos de investigación del MCYT, cuatro del Ministerio de Defensa (2006, 2007, 2008, 2014), así como en el proyecto europeo Odysseus European Network, Red europea de investigación sobre inmigración y asilo. Publicaciones: autora de 4 monografías y 6 libros coordinados además de más de 60 artículos y capítulos de libro en publicaciones nacionales, europeas o americanas. De ellos, uno en Dalloz, otro en Tomphson-Aranzadi, en Routledge, Librairie Générale de Droit et Jurisprudence, Springer Verlag, Republic of Letters, Centro de Estudios Políticos y Constitucionales, y revistas como la Revue du Marché Commun et de l'Union Européenne, Polish Yearbook of International law, Revista Española de Derecho internacional, Revista de Estudios Políticos, Revista de instituciones europeas, Revista de Derecho comunitario europeo, Revista Electrónica de Estudios Internacionales, o Anuario de Derecho Internacional. Todas ellas indexadas en JCR, en SSCI, en ICDS, Scopus o en IN-RECJ, con diferentes índices de impacto. Uno de sus artículos se encuentra en el 5% más citado entre 1999-2009. Autora de Informe para el Consejo de Estado español "Ejecución de las sentencias del Tribunal Europeo de Derechos Humanos", en El informe del Consejo de Estado sobre la inserción del Derecho Europeo en el ordenamiento español. Texto del informe, estudios y ponencias, Centro de Estudios Políticos y Constitucionales, Madrid, 2008. Acreditada para Cátedra Derecho Internacional público, 2012. Tres tesis doctorales dirigidas, una de ellas Premio Extraordinario de Doctorado. Gestión universitaria: Secretario y Presidenta de Comisión de Doctorado de la Universidad de Zaragoza, 1994 a 1998 - Coordinadora Programa Sócrates-Erasmus, Universidad de Zaragoza, desde 1999. -Miembro del Consejo Aragonés de Cooperación al Desarrollo, experto designado por el Rector de la Universidad de Zaragoza, 2002-2011. - Vicerrectora de Relaciones Internacionales de la Universidad de Zaragoza, 2004-2008 y, como tal, miembro de la Ejecutiva de la Sectorial de Relaciones internacionales de la Conferencia de Rectores (CRUE) y Vicepresidenta de dicha Sectorial 2007-2008. - Evaluadora de proyectos AECID, programa PIMA Mediterráneo, Túnez, 2007 y de programas Máster para la Fundación Carolina, Madrid, 2008 y 2011. Reconocimiento de tres sexenios (vivos) de actividad investigadora por la Comisión Nacional Evaluadora del Ministerio de Educación.

Antonio Segura Serrano
Antonio Segura Serrano es Profesor Titular de Derecho Internacional Público y Relaciones Internacionales de la Universidad de Granada y Vicesecretario Ejecutivo de FUNDEA. Es diplomado del Institut des Hautes Etudes Internationales, Universidad de Ginebra. Ha sido Coordinador del Master y Secretario del Departamento de Derecho Internacional Público, Emile Noel Fellow de la New York University, y Visiting Researcher en la Harvard Law School.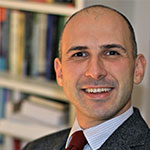 Branislav Radeljic
Dr Branislav Radeljic is a reader in international relations within the Cass School of Education and Communities, University of East London. His main research interests focus on the study of European Union, East European and Western Balkan politics. In addition to these, Branislav is interested in, and has written about, the presence of Islam in the EU and its impact on future EU policy-making. He has held visiting fellowships at the London School of Economics and Political Science, University of California at Berkeley, University of Illinois at Urbana-Champaign, University of Michigan and University of Pittsburgh. Branislav has presented and discussed his ideas at numerous conferences and public lectures across Europe, America and Asia. Outside academia, he conducts research and provides consultancy services within his area of expertise.