Autora: Alicia de la Peña
In the last semesters, the ILM (Modern Languages Institute) has geared to a project-based methodology in the teaching of languages. In Project-Based Learning, students are the protagonists of their own learning. They acquire knowledge of a specific subject (in our case, ingles as a foreign language) and at the same time they also develop a series of transversal abilities and attitudes that will be very useful in their academic life and in their professional future: ability for team work, communication, persuasion negotiation and decision taking skills, ability to solve problems…
Here you have an example of a project that B2 students did last semester: Create a hotel website for a specific market niche.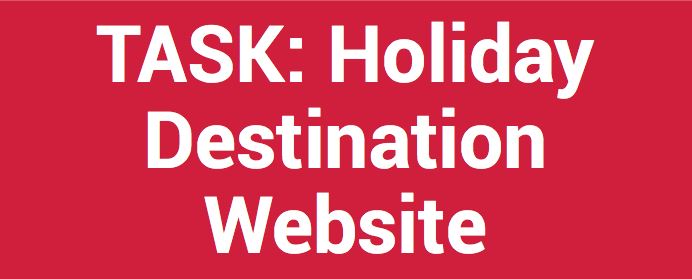 Image: Title of the activity. Source: Alicia de la Peña.
To elaborate the website, we worked in class about the topic of trips and holidays, especially Niche Holidays (vacation solutions for a specific market niche). Several grammar contents were practiced to make promises (different future forms) and to talk about ability, permission and obligation (modal structures). Finally, a small leaflet was elaborated with recommendations for travellers and tourists to practice some of the contents required for the website.
With all these linguistic tools, students, in groups of four, had to decide the market niche target for their hotel (extreme sports holidays, romantic holidays, family holidays…) and visit websites of similar hotels to look for a bit of inspiration. Thus, we could establish a common structure for all the groups' websites, regardless of the market niche the wanted to focus on:
Brief description/presentation of the hotel

Description of the surroundings and nearby places

Room options

Included/Available services

Recommendations for the potential client (from the hotel, from previous guests…)

Special experiences

Pictures

Address and contact
Then, we presented Wix (www.wix.com) to the students, a free website editor that allows to create, using templates, of a wide range of websites. This tool is very intuitive and easy to use, and students reacted very positively. Two class sessions were devoted to group work, but most of them went on working on it at home.
Once the websites were done, each group had to present theirs to the class and try to convince their classmates that their hotel was the best option for their next holidays.
The results were very positive because most of the students reported that they had had fun (learning English does not have to be boring), and agreed that the members of the group collaborated well together and felt satisfied with their own webs. And, apart from all this, now they can create websites.
For you to see the results, here you have some pictures. Where are we going on holidays this summer?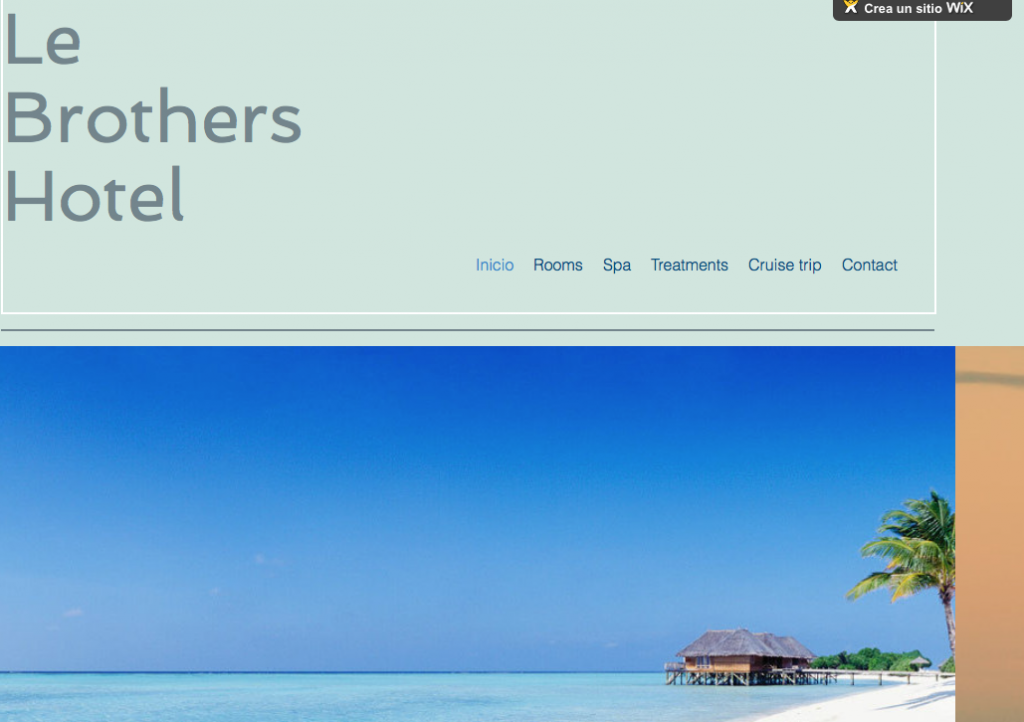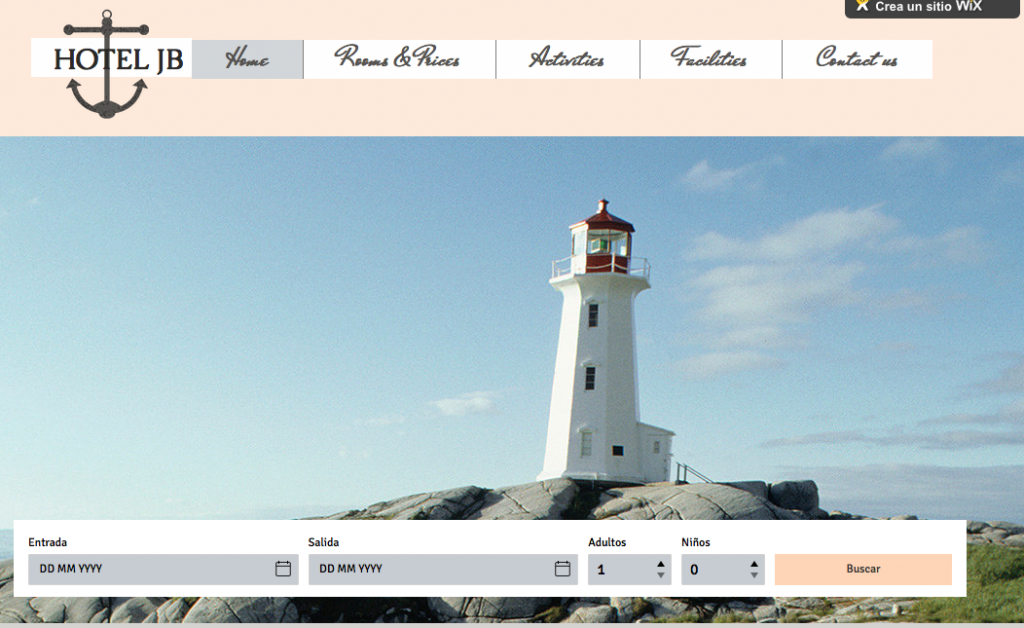 Images: Webs designed by students. Source: Alicia de la Peña.
Alicia de la Peña
Profesora del Centro de Estudios Hispánicos