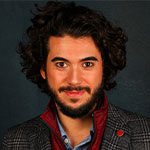 Alejandro Contreras Cortés
Profesor de Diseño de Portafolio
Portfolio Design Professor
Licenciado en Bellas Artes. Escenógrafo y diseñador teatral, especializado en videomapping, iluminación, pintura, diseño y realización de proyectos técnicos para ópera y espectáculos. Debido a su amplia formación y experiencia realiza, aparte de las labores de diseño, la producción ejecutiva de muchos de sus espectáculos y el diseño de marketing para su difusión y venta. a trabajado y estrenado óperas y diferentes proyectos en teatros como el Teatro Real de Madrid, Teatro Colón de Buenos Aires, Teatro San Carlo de Nápoles, Teatro Verdi de Pisa, Ópera de Budapest, Teatro Nacional de Hungría, Ópera Nacional de Croacia, entre muchos otros. Ha realizado óperas como, Aida, Ballo in Maschera, Rigoletto, Nabucco, Il Trovatore, Macbeth, de G. Verdi. Tosca y Bohéme de G. Puccini. Carmen de G. Bizet. Sonnambula de Bellini. entre otras óperas. En cuanto a zarzuelas ha realizado La del Manojo de Rosas de P. Sorozábal, Los Gavilanes de J. Guerrero, Don Gil de Alcalá de M. Penella, Luisa Fernanda de F. M. Torroba entre otros proyectos teatrales líricos, flamenco, danza, ballet y teatro clásico. En sus obras combina la escenografía tradicional con múltiples recursos contemporáneos como las proyecciones mediante videomapping y la incorporación de pantallas led. Le interesa mantener un equilibrio entre el respeto por la esencia de las obras y la adaptación contemporánea para buscar su vigencia en nuestro tiempo. Desde 2020 ha iniciado un proyecto de creación de producciones mediante mapping llamado VideoSkene que pretende abarcar la escenografía y todos los elementos de una producción completa de ópera, teatro, conciertos, y eventos mediante proyecciones de video, vestuario, iluminación y atrezzo buscando optimizar recursos en la construcción de elementos corpóreos y aprovechar las características de los diferentes espacios que surgen como planteamiento escénico. El resultado es siempre sorprendente. Su capacidad de transformar la cotidianidad en algo artístico resulta siempre impactante.
Magdalena Correa Larraín
Profesora de Dirección de arte
Art Direction Professor
Doctora en fotografía y vídeo. Acreditada por ANECA. Licenciada en Bellas Artes con mención en grabado por la Universidad Católica de Chile y. Ha sido integrante de la Línea de Investigación "Aplicaciones a los Sistemas Audiovisuales y Multimedia" del Departamento de Ingeniería de la Universidad Politécnica de Cataluña, Barcelona. Se ha especializado en proyectos de investigación fotográficos y de vídeos sobre territorios aislados y desconocidos. Sus últimos proyectos han sido: "Territorios y existencias" sobre los desiertos del Gobi en China y Mongolia y el de Atacama en el Norte de Chile. Actualmente está trabajando en el proyecto "Níveo", sobre la antártica, después de haber permanecido más de 30 días en el lugar. Además, posee una amplia actividad en exposiciones individuales y colectivas de arte contemporáneo, tanto en galerías, Museos y ferias nacionales e Internacionales.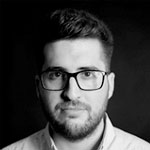 Celestino Díaz Tristán
Profesor de Arquitectura web, Diseño web y usabilidad y Diseño de interfces
Professor of Web Architecture, Web Design and Usability and Interface Design
Es técnico superior de Imagen y Sonido (Escuela de Imagen y Sonido de Almería), licenciado en Comunicación Audiovisual (Universidad de Málaga), máster en Diseño Gráfico (Gauss Multimedia), máster de Radio en RNE (Instituto RTVE y Universidad Complutense de Madrid), máster en UX, UI y Product Design (Neoland) y MBA (The Power MBA). Ha trabajado como redactor y fotógrafo del periódico La Voz de Almería y como director, presentador, redactor y productor de programas de Radio y TV en InteralmeríaTV, Cadena SER Almería, RNE, Radio5, Radio3 y Cad ena COPE. Desde 2014 trabaja como diseñador gráfico en COPE, ampliando funciones de experiencia de usuario en 2016 y siendo nombrado en 2018 Director de Diseño de Producto (UX-UI) e Innovación del Grupo COPE, actual Ábside Media (COPE, Cadena100, Rock FM, Megastar FM y TRECE). En 2021 funda Borani, un estudio de diseño y experiencia de usuario especializado en medios de comunicación y plataformas de contenido audiovisual.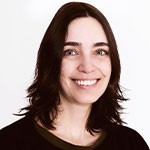 María de las Nieves Febrer Fernández
Profesora de Identidad corporativa e imagen de marca
Professor of Corporate identity and brand image
Doctora (PhD) en Comunicación Audiovisual por la Universidad de Valladolid (UVa). Acreditada por ANECA. Diploma de Estudios Avanzados (DEA) en Historia del Arte Contemporáneo (UCM), Licenciada en Bellas Artes (UCM) y Licenciada en Antropología Social y Cultural (UCM). Trabaja en diversas actividades relacionadas con las ciencias de la comunicación audiovisual, el arte contemporáneo y la fotografía. Ha publicado artículos en revistas científicas especializadas sobre estudios de género, arte, cine, fotografía, etnografía audiovisual, comunicación y antropología. Desde el año 2006, trabaja como fotógrafa y etnógrafa visual freelance.
Sergio García Cabezas
Profesor de Posicionamiento de buscadores
Professor of Search engine optimization
Doctor en Educación ha compaginado su labor docente en el Centro Universitario La Salle, Universidad Francisco de Vitoria con su trayectoria profesional ha trabajado como CEO en Tranmediarte, Productor en Betterword o Director de contenidos transmedia en Possible Lab entre otros, esta labor profesional ha sido compaginada también con la de Consultor para grandes organizaciones en materia de tecnología, diseño, accesibilidad y narrativa transmedia unesco, OEI, RIINEE, Red Tucana, Gobierno de Chile entre otras. Entre su Proyectos web destacan https://labpossible.com; https://vestaliaasociados.es/; https://transmediarte.com/; https://betterworldgame.com/; https://makermania.es/; https://www.lasallecentrouniversitario.es/;https://mineacademy.es/;https://somosamafi.es/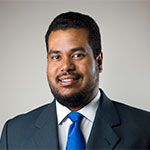 Luis Armando García Segura
Profesor de Desarrollo del espíritu participativo y solidario: Derechos Humanos
Professor of Development of the spirit of participation and solidarity: Human Rights
Doctor en Derecho por la Universidad Nebrija, Sobresaliente Cum Laude, 2015. Acreditado por ANECA. Máster en Derecho Empresarial por la Universidad Nebrija, 2009. Licenciado en Derecho por la Pontificia Universidad Católica Madre y Maestra de Santo Domingo en el año 2007, Cum Laude. Actualmente está cursando su Doctorado en Ciencias Sociales por la Universidad Nebrija. Ha trabajado tanto para el sector público como privado en temas de educación y Derecho. Es coordinador académico de la modalidad de Derecho a distancia, así como del Máster en Comunicación Estratégica para gobiernos e instituciones públicas de la Universidad Nebrija. Es abogado ejerciente del Ilustre Colegio de Abogados de Madrid (ICAM) y miembro académico de la American Bar Association (ABA) de Estados Unidos de América.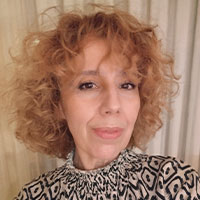 Marta González Caballero
Profesora de Narrativa Audiovisual
Professor of Audiovisual Narrative
Doctora en Comunicación Audiovisual por la UCM y Licenciada en Ciencias de la Información por la misma Universidad. Diplomada en el CAP por la Facultad de Ciencias de la Educación, con especialización en Didáctica de los medios audiovisuales. Profesora Universitaria desde 1998, ha realizado su labor docente en universidades públicas y privadas y en la Escuela de Cinematografía y del Audiovisual de la Comunidad de Madrid (ECAM). Ha trabajado como operadora de cámara en el Congreso de los Diputados y en los Servicios informativos de TVE. Ha desarrollado gran parte de su experiencia profesional en el ámbito de la producción audiovisual para "M&m Producciones", realizando piezas publicitarias, videoclips y proyectos multimedia. Desde hace dos años, colabora con el Estudio de diseño Dynarange como Audiovisual Manager en Organización de eventos. Ha realizado colaboraciones para Editorial Scriptum y para JC Libros de cine.

Emilio López-Galiacho Carrilero
Profesor de Modelado y texturizado 3D
Professor of 3D modeling and texturing
Arquitecto y doctor en arquitectura por la Universidad Politécnica de Madrid. Acreditado por ANECA. Desde 1992 su trabajo ha transcurrido en las intersecciones entre arte, arquitectura y tecnología, compaginando proyectos artísticos, producción sonora, docencia e investigación. Ha mostrado su trabajo en España, Austria, México, Suecia y Japón, y ha colaborado asiduamente con los artistas Rafael Lozano-Hemmer y Daniel Canogar. Además de en la Universidad Nebrija (Grados de Bellas Artes, Fundamentos de la Arquitectura y Diseño Industrial), es profesor asociado en ESNE (Escuela Universitaria de Diseño, Innovación y Tecnología) y en el Master de Postgrado en Comunicación Arquitectónica (MAca) de la ETSAM. Es miembro del Grupo de Investigación ETCC (Estudios Transversales en Creación Contemporánea) en la Universidad Nebrija de Madrid y del Grupo de Investigación Hypermedia en la ETSAM. Mantiene el blog "La creación compatible" en la revista digital FronteraD, de la que es subdirector y director de arte. Actualmente trabaja en dos líneas de investigación: por un lado, los interfaces emocionales, la neo-materialidad telemática y el reencantamiento post-digital del espacio, el cuerpo y los objetos, y por el otro, la arquitectónica de lo virtual/actual y su presencia en los procesos creativos.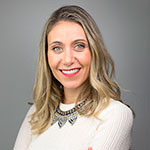 Aida Maoudj Esteban
Profesora de Seminario de competencias profesionales I y II
Professor of Professional Skills Seminar I and II
Licenciada en psicología por la Universidad Complutense de Madrid, cuenta con un máster en terapia de conducta y un postgrado en educación. Obtuvo una beca de colaboración en el Instituto de Ciencias de la Educación de la U.C.M. Su experiencia se basa en gestión de programas educativos y en el diseño e impartición de programas de desarrollo personal y competencias profesionales. Es autora del libro La sonrisa americana y forma parte del equipo del Instituto Nebrija de Competencias Profesionales de la Universidad Antonio de Nebrija, órgano desde el cual se instruye a los alumnos en técnicas, actitudes y habilidades profesionales para su futuro laboral, lo que supone un entrenamiento fundamental para la futura vida profesional del estudiante.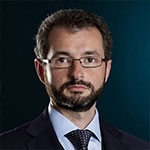 Víctor Martínez Patón
Profesor de Propiedad intelectual y protección de datos
Professor of Intellectual property and data protection
Doctor internacional en Derecho por la Universidad Autónoma de Madrid. Acreditado por ANECA y doctor europeo en Ciencias Criminales por la Université Paris Nanterre. Licenciado en Derecho y en Filología Clásica, y dispone de un Diploma de Estudios Avanzados en Filología Latina. Abogado en Corporate Defense, es presidente del Centro de Investigaciones de Historia y Estadística del Fútbol Español. Ha colaborado en la Real Federación Española de Fútbol, y ha publicado numerosos artículos en varias publicaciones como Cuadernos de Fútbol y el diario Marca.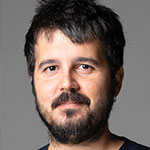 Acoidán Méndez Jiménez
Profesor de Storyline y guion aplicado
Professor of Storyline and script applied
Graduado en Comunicación Audiovisual por la Universidad Rey Juan Carlos y Master en Guion de Cine y Series de Televisión por la misma universidad. Fundador de la productora Ficciono, proyecto audiovisual basado en el storytelling con el que trabaja para instituciones como la ONCE, la Universidad de Las Palmas de Gran Canaria o el Congreso Internacional de energías nucleares IYNC.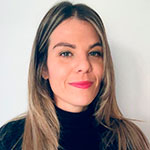 Victoria Isabel Moreno Gil
Profesora de Redacción y edición en medios digitales y Nuevas Tecnologías y Sociedad de la Información
Professor of Writing and editing in digital media and New Technologies and Information Society
Doctora en Periodismo y licenciada en Periodismo y Comunicación Audiovisual. Su trayectoria profesional está ligada a la docencia y al ejercicio del periodismo en distintos medios de comunicación como redactora: principalmente en televisión (El Mundo TV, Intereconomía), pero también en radio (Cadena Ser), agencia de noticias (EFE) y medios digitales. Asimismo, cuenta con una dilatada experiencia en la cobertura de eventos mediáticos, elaboración de guiones y reportajes audiovisuales como freelance. Combina su labor docente con la de investigadora en el campo de la ética periodística y la alfabetización mediática. Ha participado como ponente en distintos seminarios académicos y, recientemente, ha realizado una estancia postdoctoral en calidad de profesora visitante. En el marco de la educación no formal, ha impartido clases de Inglés y de Lengua y Literatura.
Leyson Orlando Ponce Flores
Profesor de Empresa y emprendimiento en industrias culturales
Professor of Enterprise and entrepreneurship in cultural industries
Leyson Ponce es Venezolano/español. Doctor en Filosofía de la Danza (Universidad de Salamanca y Valladolid, 2018), con Mención SOBRESALIENTE CUM LAUDE, acreditado por ANECA en 2020. Posee una larga trayectoria en la investigación coreográfica, la gestión académica y en procesos de enseñanza y aprendizaje en las artes. Ha impartido clases en la Universidad de las Artes de Venezuela, la Universidad Nacional de Costa Rica, Universidad Nacional Autónoma de México, Universidad Central de Ecuador, Instituto Superior de las Artes en La Habana, Cuba y The Opera Atelier en Miami USA entre otras. Formado en Venezuela y en Alemania en Estudios de Composición Coreográfica (Aufbaustudium) de la Folkwang University of Arts en Essen. Es coreógrafo e intérprete invitado desde 2015 de Provisional Danza en Madrid que dirige Carmen Werner (Premio Nacional de Danza de España 2007).

Ramón Ortega Lozano
Profesor de Escritura creativa
Professor of Creative writing
Doctor en Filosofía de la Ciencia por la Universidad Complutense de Madrid. Licenciado en Comunicación Audiovisual y en Humanidades por la Universidad Europea de Madrid.
Escritor mexicano, profesor y especialista del mundo de la literatura, la escritura creativa y temas relacionados con las humanidades médicas (antropología de la salud, historia y filosofía de la medicina, comunicación médico-paciente y bioética). Ha colaborado con diversos centros universitarios en España y otros países de Europa, así como México.
Profesor de comunicación humana y de Antropología de la salud en el Centro Universitario San Rafael-Nebrija. Colabora con el Instituto de Ética Clínica Francisco Vallés-Universidad Europea. También es profesor de literatura en el Centro de Estudios Hispánicos de Nebrija y ha impartido numerosos cursos de escritura creativa.
También ha colaborado con actividades docentes con diferentes universidades en Madrid, así como en la Universidad del Valle de México (México), Fontys University of Applied Sciences (Holanda) y en Deggendorf University of Applied Sciences (Alemania).
Ha publicado artículos de diversos temas (literatura, filosofía, divulgación científica, ficción, etc.) en distintos medios, así como una compilación de relatos llamada Un gran salto para Gorsky. También es autor de El anecdotario de un Breaking up (novela fragmentada e inédita) y un pequeño poemario (inédito).
https://unviajepersonal.wordpress.com/
https://sites.google.com/site/ungransaltoparagorsky/
PhD in Philosophy of Science from the Complutense University of Madrid. Bachelor's Degree in Audiovisual Communication and Humanities from the European University of Madrid.
Mexican writer, professor and specialist in the world of literature, creative writing and issues related to the medical humanities (anthropology of health, history and philosophy of medicine, doctor-patient communication and bioethics). He has collaborated with various university centers in Spain and other countries in Europe, as well as Mexico.
Professor of Human Communication and of Health Anthropology at the San Rafael-Nebrija University Center. He collaborates with the Francisco Vallés Clinical Ethics Institute-European University. He is also a literature professor at the Nebrija Hispanic Studies Center and has taught numerous creative writing courses.
He has also collaborated with teaching activities with different universities in Madrid, as well as at the Valle de México University (Mexico), Fontys University of Applied Sciences (Holland) and Deggendorf University of Applied Sciences (Germany). He has published articles on various topics (literature, philosophy, popular science, fiction, etc.) in different media, as well as a compilation of stories called Un gran salto para Gorsky (A Great Leap for Gorsky). He is also the author of El anecdotario de un Breaking up (fragmented and unpublished novel) and a small collection of poems (unpublished).
https://unviajepersonal.wordpress.com/
https://sites.google.com/site/ungransaltoparagorsky/
Alejandro Priego Díaz
Profesor de Postproducción
Professor of Postproduction
Licenciado en Comunicación Audiovisual por la Universidad Rey Juan Carlos I. Profesor colaborador en la Facultad de Ciencias de la Información de la Universidad Complutense. En la actualidad, su trabajo profesional está centrado en la realización, edición y postproducción de vídeo para distintas productoras y canales de televisión (Plural Entertainment España, Bainet Media, Zebra Producciones, Globomedia, Mediapro, Trímboli, SCM-Medialab, Antena 3, La Sexta, Canal +, Telemadrid, TVE, Canal Extremadura, Aragon TV, EsMadridTV y Telecinco), en programas como Alaska y Mario, Los documentos de 'La catedral del mar', Generación Nini, Dragolandia, Sex Mundi (Serie documental para El País y el canal Odisea), El Internado, Desafío Ben 10 (Boing), Gourmetmanía, 52 Minutos, Los Viernes al Show o Callejeros.
M del Mar Ramos Rodríguez
Profesora de Coordinadora Académica Prácticas Profesionales FCA
Tipografía
Professor of Academic Coordinator Internships FCA
Typography
Doctora en Bellas Artes por la Universidad Complutense de Madrid. Licenciada en Ciencias de la Imagen y Sonido por la misma universidad. Su práctica profesional se ha desarrollado en el mundo de la fotografía, la producción audiovisual y el diseño gráfico y editorial. Destaca su experiencia laboral en el mundo de la publicidad cinematográfica, en estudios de diseño y en la productora cinematográfica CineCompany, así como en las empresas de comunicación editorial Grupo Zeta y Vocento. En la Universidad Antonio de Nebrija imparte docencia desde 1998 en programas de grado y postgrado en las áreas de Comunicación Audiovisual, Periodismo y Publicidad al tiempo que lo compagina con proyectos gráficos y audiovisuales para empresas e instituciones.
PhD in Fine Arts from the Complutense University of Madrid. Bachelor's Degree in Image and Sound Sciences from the same university. Her professional career has developed in the world of photography, audiovisual production and graphic and editorial design. We can highlight her work experience in the world of film advertising, design studios and film production company CineCompany, as well as publishing companies Grupo Zeta and Vocento. At the Antonio de Nebrija University, she has taught since 1998 in undergraduate and postgraduate programs in the areas of Audiovisual Communication, Journalism and Advertising, and at the same time combines it with graphic and audiovisual projects for companies and institutions.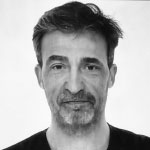 Pedro Juan Sánchez Bermejo
Profesor de Animación 2D y 3D y Articulación de personajes (Rigging)
Professor of 2D and 3D Animation and Character Articulation (Rigging)
Doctor en Escultura por la Universidad Complutense de Madrid y licenciado en Bellas Artes con la especialidad en Diseño por la misma universidad. Especialista en producción audiovisual con Autodesk Maya, su experiencia profesional se ha desarrollado como fotógrafo profesional y diseñador gráfico. También ha sido coordinador, diseñador editorial y Director de Arte en varias empresas de Diseño Web, desarrollando líneas de diseño y guías de estilo. Ha desempeñado funciones de Editor ejecutivo multimedia en el Grupo Santillana de educación, Jefe de Producción Multimedia en Oxford University Press o Repsol-YPF. Ha sido profesor de diferentes disciplinas en diferentes centros de formación y universidades. Actualmente compagina su labor docente con su trabajo como freelance de Diseño, 3D y multimedia, gestión y producción de proyectos digitales y escultor y animador digital.

Mariano Sanz Moreno
Profesor de Seminario de competencias III y Tratamiento y retoque de la imagen
Professor of Competencies Seminar III and Treatment and retouching of the image
Licenciado, desde 2012 es profesor asociado al Instituto Nebrija de Competencias Profesionales y colabora como tutor en la Escuela Politécnica de la Universidad Nebrija. A lo largo de su carrera profesional ha combinado sus dos pasiones: las tecnologías de la información y las comunicaciones con la enseñanza y desarrollo de profesionales excelentes. En la actualidad, es además Socio Director de las consultoras Siempre Digital y Atenea Conocimiento, y es experto en la aplicación de las nuevas tecnologías a los procesos de formación y en la implantación de modelos de competencias profesionales en múltiples empresas y organizaciones, incluyendo la definición, evaluación, enseñanza y mejora continua de las competencias generales y específicas de sus empleados. Su experiencia docente se remonta a 1987 en el departamento de formación de Alcatel hasta la actualidad, dirigida sobre todo al desarrollo de profesionales de grandes empresas organizaciones, tanto en el ámbito de las habilidades como en el de la dirección de proyectos y la transformación digital. En estos más de 30 años de experiencia, ha desempeñado entre otros cargos los de Director de Desarrollo de Negocio en élogos, Director General del Internet Training Center, Director de Alcatel University Madrid y Director de Formación y Consultoría, S.A. (FYCSA- Alcatel).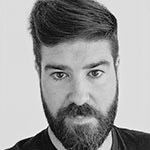 Alejandro Sanz Ollero
Profesor de Tratamiento y retoque digital en la imagen
Taller de proyectos digitales
Professor of Digital image processing and retouching
Project workshop
Arquitecto Superior por la ETSAM (Universidad Politécnica de Madrid). Como docente, forma parte del profesorado del Master in Advanced Ecological Buildings (MAEB) del IAAC y es profesor asociado de Diseño Gráfico y Comunicación en la Universidad Nebrija. Asimismo, ha sido ponente en distintas conferencias en escuelas de arquitectura y diseño como la ETSAM, el IE (Instituto de Empresa) o la Escuela de Interiores de la UPM. A lo largo de su carrera, Alex Ollero ha sido redactor de Arquitectura Viva; ha trabajado como diseñador para Jakob+MacFarlane Architects en París; ha ideado y desarrollado los conceptos gráficos de la editorial A+T Architecture Publishers; ha sido consultor para distintas agencias de publicidad como Young & Rubicam; ha diseñado estrategias de shopper marketing junto a LabStore Madrid; ha desarrollado proyectos de diseño de retail y punto de venta para Blank Architects en Moscú; y ha trabajado como director de arte en la consultora de diseño estratégico 3g Smart Group. En la actualidad trabaja como consultor independiente de marca, comunicación gráfica y diseño de espacios.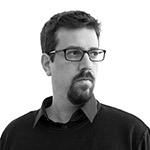 Ángel Serrano Valverde
Profesor de Diseño vectorial y Lenguajes de programación
Professor of Vector Design and Programming Language
Ángel Serrano es graduado en Diseño por la Universidad Complutense de Madrid, con Máster en Comunicación e Identidad Corporativa de la Universidad Internacional de la Rioja y Máster en Dirección de Arte por la escuela CICE de tecnología. Como diseñador ha trabajado freelance y para diversas agencias, con clientes como Carrefour, Repsol, Grupo PRISA, Pacto Mundial de Naciones Unidas o la Organización Mundial del Turismo, entre otros. Como profesor, ha impartido más de 6000 horas de docencia en diseño y tecnología para entidades educativas y empresas. Tiene publicados dos libros: Uno, de Ediciones Mandala. Madrid 2009 y Tanto, de Ediciones El Drago. Madrid 2019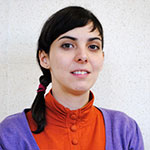 Alba Soto Gutiérrez
Profesora de Expresión gráfica: color y forma
Professor of Graphic expression: Analysis of color and shape
Doctora en Bellas Artes y artista en activo. Acreditada por ANECA. Su formación combina las artes visuales y las artes escénicas, especializándose en herramientas interdisciplinares y performativas para la creación y la práctica docente. Desde el año 2007 es profesora universitaria y ha impartido seminarios en universidades internacionales como Kymenlaakson University of Applied Sciences en Finlandia, UCA University for the Creative Art en Inglaterra, Hoschule für Künste Bremen en Alemania, Universidad de Los Andes en Colombia, Chicago State University en USA, entre otras. Su trabajo artístico se ha mostrado en festivales y exposiciones nacionales e internacionales; EEUU, China, Italia, Polonia, Alemania, etc.
PhD in Fine Arts and active artist. Her training combines visual arts and performing arts, specializing in interdisciplinary and performative tools for creation and teaching. Since 2007 she has been a university professor and has given seminars at international universities such as Kymenlaakson University of Applied Sciences in Finland, UCA University for Creative Art in England, Hoschule für Künste Bremen in Germany, University of Los Andes in Colombia, Chicago State University in USA, among others. Her artistic work has been shown in festivals and national and international exhibitions; USA, China, Italy, Poland, Germany, etc.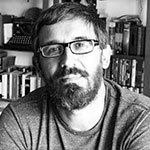 Francisco M. Valverde Hernandez
Profesor de Técnicas de ilustración digita y Creación y diseño de personajes
Professor of Digital Illustration Techniques and Character Creation and Design
Licenciado en Bellas Artes en su especialidad de Pintura. Realizó el Máster en Animación 3D de Personajes con la Universidad de Granada y la desaparecida empresa de animación Kandor Graphics. Como ilustrador ha colaborado con El País y revistas de decoración. Ha ilustrado cuentos infantiles y su producción pictórica se viene desarrollando desde los años 90. Posee cuadros en colecciones privadas y varios han sido usados en publicidad y cine. Ha trabajado varios años como restaurador de arte por toda España. Actualmente trabaja en la preparación de personajes para su propio corto animado.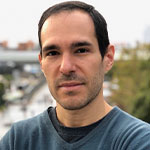 Alberto Daniel Villa Gracia
Profesor de Edición digital
Professor of Digital Edition
Doctor en Comunicación Audiovisual por la UCM. Acreditado por ANECA. Licenciado en Publicidad y Relaciones Públicas y Comunicación Audiovisual, por la niversidad Complutense de Madrid. Forma parte de un grupo de investigación sobre las claves del cine de ensayo español contemporáneo como investigador y profesor, y disfruta de una beca de investigación en Osaka por la Japan Foundation. Desde 2005 trabaja como editor y director de postproducción en cine y televisión.