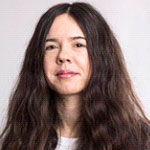 Dra Eirini Mavrou
Irini Mavrou holds a Bachelor´s degree in Psychology (Aristotle University of Thessaloniki, Greece) and a Ph.D. in Applied Linguistics (Universidad Antonio de Nebrija, Madrid). During her undergraduate studies, she received a grant and two scholarships for academic excellence from the Greek State Scholarships Foundation (I.K.Y.). Her bachelor´s thesis (co-author with Stavroula Mavrou), examining students´ and teachers´ views on crisis situations and crisis intervention at school, was presented at the 9th Panhellenic Conference of Psychological Research of the Hellenic Psychological Society (Rhodes, Greece), and published later at the VII Scientific Annals of the Faculty of Philosophy (School of Psychology, Aristotle University).
During her postgraduate studies, she gave seminars on quantitative research and statistical analysis in Applied Linguistics. She also provided statistical analysis assistance to graduate students and professors, collaborating on the development of the methodology and on the presentation of their research results, for which she received mention in several published Ph.D. thesis. In January 2017 she received the Extraordinary Ph.D. Award by Universidad Nebrija for her Ph.D. dissertation entitled "Working memory and cognitive complexity in the written expression of Greek learners of Spanish as a foreign language". From February 2016 to August 2018, she was the academic coordinator of the Master´s program in Applied Linguistics to the Teaching of Spanish at Universidad Antonio de Nebrija. She has taught the subjects of Psycholinguistics and Interlanguage, Research Design and Data Analysis in Applied Linguistics (Master´s program in Applied Linguistics to the Teaching of Spanish), Learning processes and Strategies of SFL (Master´s program in Didactics of Spanish) and Psychometrics (Bachelor´s degree program in Psychology).
She has supervised up to 10 Master´s thesis, 5 of them focused on the impact of memory and/or emotion to second language acquisition, and 5 Ph.D. thesis (four of which still in progress) on topics related to second language assessment, emotional expression, and emergent literacy in migrant learners of Spanish. She is a member of the research group LAELE (Lingüística Aplicada a la Enseñanza de Lenguas Extranjeras) and has participated in the projects IN.MIGRA2-CM [H2015/HUM-3404], Erasmus+ KA201 [2016-1-ES01-KA201-025491 (2016-2018)] and "Emoción, memoria, identifidad lingüística y aculturalción emocional [Emotion, memory, linguistic identity, and emotional acculturation] – EMILIA" [FFI2017-83166-C2-2-R]. She has also awarded scholarships for short-term stays at the University of Edinburgh (ERASMUS+ Mobility Program) and at Birkbeck, University of London, where she has been conferred the title of Honorary Research Fellow.
Her research interests include psycholinguistic mechanisms underlying foreign language learning and acquisition, attention and memory processes, analysis of written discourse and Spanish as a language for migrants. Her most recent research interests are focused on the interaction between memory and emotion/emotional intelligence, and their influence on second language written and oral production.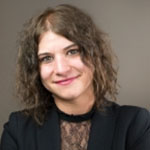 Dra Ocarina Masid Blanco
Doctora en Lengua española y sus literaturas, con especialidad en Lingüística aplicada a la enseñanza del español como lengua extranjera, y Máster en Español como segunda lengua por la Universidad Complutense de Madrid. Licenciada en Filología Hispánica por la Universidad de Santiago de Compostela. Su actividad investigadora se ha centrado en la enseñanza/ aprendizaje del español como lengua extranjera, más concretamente, en la aplicación didáctica de los postulados de la Lingüística cognitiva en el desarrollo de la competencia léxica, área en la que ha realizado su tesis doctoral.
Ha colaborado en el Proyecto de Innovación y Mejora de la Calidad Docente Plataforma Gramatical ELE de la Facultad de Filología de la Universidad Complutense de Madrid donde ha sido becaria de colaboración (2011-2015). Ha participado en proyectos de investigación relacionados con la enseñanza del español a inmigrantes: proyecto Diploma LETRA (2016) financiado por la Dirección General de Inmigración de Comunidad de Madrid, y en el proyecto Alterĭtas: diálogos y representaciones sobre alteridad y descubrimiento intercultural (2015) financiado por la Consejería de Políticas Sociales y Familia de la Comunidad de Madrid. Forma parte del proyecto IN.MIGRA2-CM (H2015/HUM-3404) (2016-2019) financiado por la Comunidad de Madrid y del proyecto: EMILIA. Emoción, memoria, identidad lingüística y aculturación emocional: su influencia en el aprendizaje de español como lengua de migración (2018-2021) que pertenece al Plan Nacional financiado por el Ministerio de Economía, Industria y competitividad.
Actualmente cuenta con una tesis doctoral dirigida y dos en curso. Ha participado en congresos internacionales con comunicaciones sobre certificación lingüística y adquisición de la lengua por parte de las poblaciones migrantes, así como sobre la aplicación didáctica de los fundamentos de la Lingüística cognitiva en la enseñanza del español.

Dra Mercedes Perez Serrano
The main research interests of Mercedes Pérez Serrano focus on the study of the acquisition of vocabulary and phraseology in foreign language learners. She aims to contribute to our understanding on how lexical units are processed and remembered and how this relates to foreign language instruction.
She holds a PhD. In Spanish Language from the Universidad de Salamanca. Her thesis dissertation focuses on the acquisition, learning and teaching of lexical collocations in learners of Spanish as a foreign language. Mercedes Pérez currently works as a professor at the Facultad de Lenguas y Educación at Universidad Nebrija. She is a member of the research group LAELE (Lingüística Aplicada a la Enseñanza de Lenguas Extranjeras).
She has more than eight years of teaching experience in higher education both in Europe and in North America. She has taught Spanish language and culture at York University (Ontario, Canada) from 2010 to 2012 and at Columbia University (New York, United States). There, she developed the empirical research for her PhD. dissertation. She currently teaches BA and MA credit courses at Universidad Nebrija mainly on language and language teaching methodology.
The link between her teaching and her research is clear. Over the past few years, she has conducted several classroom based studies on the acquisition of vocabulary in Spanish as a foreign language learners.
From 2014, she is a member of the research project REDES TELECOLABORATIVAS PARA EL DESARROLLO DE LAS COMPETENCIAS TRANSVERSALES EN LA EDUCACION SUPERIOR (REDTELCOM/TELNETCOM EDU2014-54673-R). By analyzing the data gathered from university lessons where telecollaboration is integrated, the aim of this project is to discover the impact it has on the development of key competences for lifelong learning. These competences include the use of the foreign language, digital competences, learning to learn competences, social competences, sense of initiative and entrepreneurship and cultural awareness.
She is also a member of INMIGRA 2 "LA POBLACION MIGRANTE DE LA COMUNIDAD DE MADRID: ESTUDIO MULTIDISCIPLINAR Y HERRAMIENTAS PARA LA INTEGRACION SOCIOLINGUISTICA" (H2015- HUM3403), a research project funded by the Community of Madrid aimed at exploring ways of linguistic and cultural integration of migrant population in the region.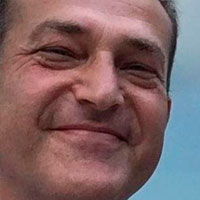 Dr. Krys Buyse
Universidad de Lovaina- Bélgica
Kris Buyse es en la KU Leuven (Bélgica) Coordinador de Investigación (Instituut voor Levende Talen / Leuven Language Institute, ILT) y de la Formación de Profesores de Lengua (Facultad de Letras). Imparte cursos en el ILT (para Fines Específicos: económicos y médicos), en la Facultad de Letras @ Leuven y @ Amberes (Lingüística, Didáctica, Expresión Escrita y Comunicación Interna) y en el campus KULAK de Cortrique (Español Económico). También es miembro del grupo de investigación LAELE en la Universidad Nebrija de Madrid (enseñanza, investigación por proyectos, formación y dirección de doctorado) y del grupo de investigación REALL (Research in Affective Language Learning) de la Universidad de Huelva. Sus proyectos se sitúan en los siguientes ámbitos (o en el cruce): didáctica y adquisición de la lengua (en particular la adquisición del léxico, la expresión escrita, la pronunciación, feedback & assessment, motivación y afectividad), lingüística de corpus, lexicografía, lingüística contrastiva, LSP, CALL, ELE, Traductología.
Es autor y coautor de varios manuales, e.o. el recién publicado Campus Sur de la Editorial Difusión, un manual de ELE para la enseñanza universitaria.
Es reviews editor de la revista internacional ITL International Journal of applied linguistics (Benjamins), miembro del comité editorial de Journal of Spanish Language Teaching (Taylor & Francis), Revista Nebrija de Lingüística Aplicada a la Enseñanza de Lenguas (Nebrija University), Revista EnELE. Revista de enseñanza y aprendizaje de lenguas (Universitat Rovira i Virgili, Tarragona). Es revisor de unas 10 revistas, e.o. Computer Assisted Language Learning, Redele, RILE). Ha (co-)organizado 20 conferencias y simposios, y ha sido miembro del comité científico de otros 10.
Para más información sobre sus actividades, conferencias y publicaciones, véase http://www.kuleuven.be/wieiswie/en/person/00012653
Dr. Manel Lacorte
University of Maryland
Manel Lacorte (B.A., University of Barcelona; M.A., University of Illinois at Chicago; Ph.D., University of Edinburgh, Scotland) is Associate Professor of Spanish Applied Linguistics, Director of Undergraduate Studies, and Director of the MA track in Hispanic Applied Linguistics at the University of Maryland, College Park. He has also worked as an Associate Director for the School of Spanish at Middlebury College (VT), since 2009, where he teaches graduate courses on Spanish language teaching pedagogy and methodology, and coordinates PArLAR, a research group focused on Program Articulation and Language Acquisition. Manel Lacorte's research deals with second language (L2) and heritage language (HL) pedagogy and teacher education; L2 classroom interaction and context(s); applied linguistics; and sociopolitical issues in L2 and HL teaching and learning. He has published in journals such as Language Teaching Research, Foreign Language Annals, Journal of Spanish Language Teaching, Spanish in Context, Heritage Language Journal, Hispania, and Cultura & Educación, among others. He has co-authored Lingüística hispánica actual: guía didáctica y materiales de apoyo and Introducción a la lingüística hispánica actual: teoría y práctica (Routledge, 2018), and more recently Didáctica del español 2/L en el siglo XXI (Arco Libros, 2021). He has also edited or co-edited a number of volumes, among them Lingüística aplicada del español (Arco Libros, 2007), Spanish in the United States and Other Contact Contexts: Sociolinguistics, Ideology and Pedagogy (Iberoamericana/ Vervuert, 2009), The Routledge Handbook of Hispanic Applied Linguistics (Routledge, 2015), Multiliteracies Pedagogy and Language Learning: Teaching Spanish to Heritage Speakers (Longman, 2018), and Handbook of Spanish Language Teaching: Metodología, recursos y contextos para la enseñanza del español (Routledge, 2019). Manel Lacorte has been the guest editor of three special issues on Spanish language teaching methodology and Spanish teaching in the United States for the journals Miríada Hispánica (2013) Journal of Spanish Language Teaching (2014), and Revista Nebrija de Lingüística Aplicada (2020). Manel Lacorte is currently an associate editor for the Journal of Spanish Language Teaching, and co-editor of the Routledge Spanish Language Handbook Series. He has been an Oral Proficiency Interview (OPI) Certified Tester since 2007, and Certified Workshop Facilitator for the American Council on the Teaching of Foreign Languages (ACTFL) since 2018.